It is a wonderful mixture of Boho Chic, romantic flower prints and surfer charm -Roomido, 2014.
Settle back with lashings of local rose, let the little ones run wild and you will have a blast. -Tatler, 2012.
A short stroll from an unspoiled, never-ending sandy beach -Tatler, 2012.
Read some reviews.
Below is a list of reviews for the Beachouse. The property is perfect for filming and photography projects.
Getty Images, 2007.
"The beachouse was rented to a film crew as accommodation and as a location for shoots for six weeks. Some pictures of the Beachouse i.e. the West flat bedroom have been used as the book cover for "The Rector's Wife" by Joanna Trollope." Property of Getty images.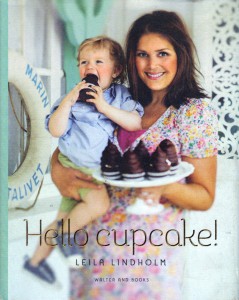 Leila Lindholm, 2011.
"Right now I'm on the beautiful French Atlantic coast to shoot my new television series. I love making my programme here in the beautiful house we rented" (Beachouse). SWEDENS TOP CELEBRITY COOK. Stayed for 6 weeks of filming with full production crew, her small son Walter and family."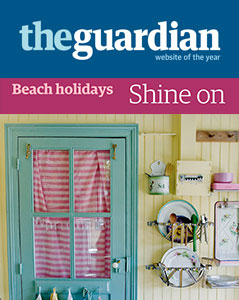 The Guardian, 2008.
"Good things come to those who wait. Now the Beachouse season extends until the end of November, and it has built up a strong fan base among families who relish the location at the centre of the market town of Montalivet and just five minutes from the beach."

Beach Tomato, 2011.
"Built in the 1930s as a rustic holiday retreat for the French bourgeoisie, Beachouse, Montalivet is the delightful epitome of shabby chic – old fashioned furniture and pretty floral bed linen.. "its definitely worth packing up a picnic and setting off on a wine tour of the region"

Tatler, 2012.
"Creche pads: Here Grey Gardens meets Cath Kidson – on acid… A short stroll from an unspoiled, never-ending sandy beach (popular with surfers) it sits on top of a daily market selling everything from Panama hats to rotisserie chickens… Settle back with lashings of local rose, let the little ones run wild and you will have a blast. It doesn't matter if you've lost your shoes, spilt your supper the kids refuse to sleep, because anything goes… Just switch off."

The Times, 2011.
"Painted green and white, it"s simple but inviting with period furniture including the beds long verandah is a great spot for lunch"

BEACH, BOHO CHIC, BILLABONG, BUCKETS & SPADES, BARS AND BISTROS

All the fun of the seaside at Montalivet.

This stunning 1920's wooden seaside villa, retaining all its original features is popular with TV companies and photoshoots. In May 2011 Leila Lindholm Swedens celebrity cook filmed her tenth television series at the Beachouse and it featured in her latest cookery book "Hello Cupcake".

Built originally as a holiday house for the bourgoisie of Bordeaux and used only in August means the accommodation is simple and comfortable but not spacious: It is difficult to imagine that the studio originally housed a horse and carriage.

Despite being right in the centre of town the Beachouse is quiet and private. It is just 4 minutes walk to the beach, 3 minutes to centre of town, 2 minutes to huge everyday market in summer and 1 minute to pouring a glass of wine and heading for your deckchair!

"I'm bored" are words you will never hear from your children. Babies and toddlers love playing with buckets and spades in the sand garden at the front of the house while teenagers love the shops, bars and cafes and above all the freedom to explore Montalivet on their own safely and independently or to practise surfing under the watchful eye of the lifeguards.

Adults will appreciate tasting the best wines in the world. exploring the Medoc, Bordeaux and 300 wine chateaux within the hour or shopping in the market, cooking together and simply chilling out on the huge south facing verandah, knowing everyone else is happy.

IN JULY AND AUGUST the house is let as one unit for large groups of family or friends. At other times the flats can be let separately. It has 7 bedrooms.

The West Flat sleeps 2 adults, 2 children. Comprising 2 bedrooms, kitchen, small sitting room and bathroom.

The Middle Flat sleeps 6 people. Comprising 3 double bedrooms, kitchen, sitting room and bathroom with shower.

The Studio sleeps 2 to 6 people. Comprising a double bed sofa downstairs plus attic bedroom with another double bed sofa, a 120 cm bed and a single if required. It has a small kitchen, bathroom with shower plus a new bath under the stairs in bedroom.

The Beachouse is listed in the top 10 on the Top 400 gites in France. It was voted number 2 Gite in France in 2015.

We are also featured on the Welcome Beyond website.

Leila Lindholm fimed her 10th television series at the Beachouse in 2011.

Leila Lindholm, 2011.
"Right now I am on the beautiful French Atlantic coast to shoot my new television series… In the beautiful house we rented."